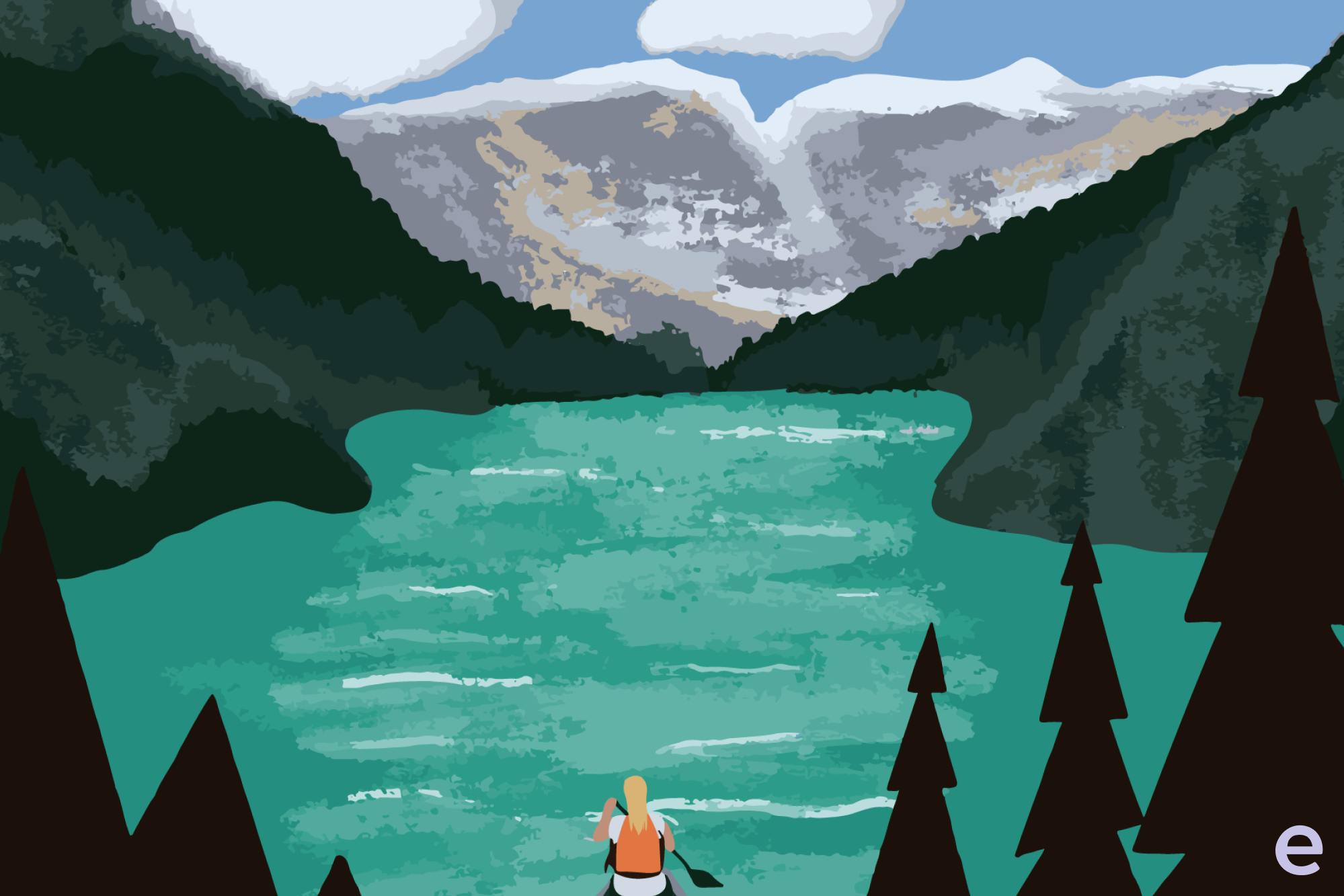 Hello, Alberta! Now, You Can Make Your Will Online With Epilogue.
You asked, we delivered. Epilogue is now available to all Alberta residents!
Written By
Amanda Levine
Sept. 14, 2020
Alberta is pretty awesome. Home of Gretzky's Oilers, Iginla's Flames, the Calgary Stampede and Lake Louise ... could it get any better? Heck yes! (It just did.)
We are thrilled to announce that Albertans can now make estate planning documents online with Epilogue. Epilogue is on a mission to democratize estate planning for all Canadians — and we're doing it one province at a time. Now, all Alberta residents can protect their families and enjoy peace-of-mind with simple, straightforward online wills.
Most Canadians only need basic estate planning, yet the majority of adults don't have up-to-date Wills. And we don't blame them! It's a common misconception that you need a lawyer to draft your Will. So when people think about this process they assume it will take a lot of time and cost a lot of money. But with Epilogue, you can have a legally-binding Will in your hands in about 20 minutes, and for a fraction of the cost of seeing a lawyer. So, now you have no excuse to create this important legal document and put a future plan in place 😉
Frequently Asked Questions
We know the term 'estate planning' can spark more questions than answers, but we've got you covered. Here are answers to some commonly asked questions.
What's the legal age to make a Will in Alberta?
If you're at least 18 years old and of sound mind, you're able to make a Will in Alberta. There are some exceptions that can apply, including for people in the military, anyone who is legally married, or emancipated minors.
Now, we realize most 18-year-olds aren't thinking about their own death. After all, you're just starting to live life! But estate planning is a great practice to start at any age. Plus, if you make your Will with Epilogue, you can update your documents anytime, for free.
What happens if I die without a Will in Alberta?
If you die without a Will it is called dying intestate. If you die intestate in Alberta, your property and assets get distributed according to what's called the Wills and Succession Act, which may or may not reflect your actual wishes. Here's what this looks like in different situations:
- If you have a spouse or an "adult interdependent partner" but no kids, then your spouse/partner gets everything.
- That's also the case if you have a spouse/partner and kids when you die, but all of your kids are from that same spouse/partner. In that case, your spouse/partner would also get everything.
- If you have kids but no spouse at the time of your death, your property and assets are split equally among your kids. If any of your children is already deceased but THEY have kids of their own, then the deceased child's portion gets distributed equally between those kids (your grandkids).
- If you have a spouse/partner and kids, but one or more of your kids are from a prior relationship (i.e. the other parent of one or more children is not your current spouse/partner), things get a bit more complicated.
● Your surviving spouse/partner will get 50% of your estate or $150,000 (whichever is greater).
● The remaining assets are split equally among your surviving kids.
● If any of your kids has died before you but has children of their own, the deceased child's inheritance is split among those kids (your grandkids).
- If you have no spouse/partner or children, your estate goes to your next-of-kin. That could means your parents (if they are still alive), your siblings and/or nieces and nephews, or more distant blood relatives.
- If you have no next-of-kin, your entire estate would go to the province of Alberta and they decide how to use it.
 For most people, none of these scenarios are perfect. And even if they are, not having a Will makes it MUCH harder to administer the deceased's estate.
Who will look after my kids if I die?
When you have a Will, you get to choose who takes care of your kids in the unfortunate event that you die. This person is called a guardian. In some provinces, guardians only assume their role temporarily while the court decides who the permanent guardian will be. However, in Alberta, the person you name as guardian assumes that role permanently, if they are up to the job.
In some cases, a parent will also name a second guardian to take over in the event the primary guardian can't take on the role.
What is a common-law spouse entitled to in Alberta?
The rules across Canada vary when it comes to a common-law partner's entitlement if there is no Will. In Alberta, if you pass away without a Will and leave a common-law partner behind, they are legally entitled to a share of your estate. In other provinces, like Ontario, they aren't legally entitled to anything.
If you have a Will, you get to decide how much of your estate your common-law partner will get, rather than relying on the rules in the province to get it right. In short, having a Will gives you a lot more control.
Don't I need a lawyer to make my Will?
Not necessarily. If you only need a basic Will you can use an online platform like Epilogue to create your estate planning documents. Epilogue was founded by two estate planning lawyers with over a decade of experience.
Having said that, if you have a more complicated situation, an online Will platform may not be right for you. We recommend talking to a professional for legal advice if any of these apply to you:
- You want to exclude a spouse or child from your Will
- You have kids from multiple relationships
- You have a child with a disability who is receiving government benefits
- You have significant assets outside of Canada
- You want to engage in sophisticated tax planning
What is a Affidavit of Witness to a Will and do I need one?
For a Will to be valid in Alberta it needs to be signed in the presence of two witnesses. The "Affidavit of Witness to a Will" (also referred to as Form NC8) is a document that is completed and signed by one of your witnesses after they see you sign your Will. The purpose is to confirm that all of the proper Will-signing procedures were follwed.
Form NC8 must be signed in the presence of a Commissioner for Oaths in Alberta (e.g. a lawyer) or an Alberta Notary Public. If your Will needs to be probated (a process where your Will is proved as valid in a court of law), having a completed Affidavit of Witness to a Will can save your family a lot of time and legal fees.
If you use Epilogue to create your Will, an NC8 form will be included with your documents.
What is a Personal Directive?
In Alberta, a Personal Directive is a legal document that appoints an individual to step into your shoes and make decisions about your personal and health care needs if you're not capable of making those decisions for yourself. This document addresses things like health care, medical needs, living arrangements and end-of-life planning. In other provinces, this is sometimes referred to as a Power of Attorney for Personal Care.
What is an Enduring Power of Attorney?
An Enduring Power of Attorney (POA) is a document that appoints an individual to take care of making decisions about your property and finances if you become unable to manage them yourself. This includes things like general banking needs, paying bills, and managing investments.
Sign me up! How do I get started?
Ready to make your estate planning documents? To get started just click here.  And enjoy 20% off with the discount code ALBERTA20 (expires September 30th, 2020 at 11:59 PM EST.)
And if you still have questions or need any help, feel free to reach out to us anytime via the live chat in the bottom right corner or send us a message and we will get back to you as soon as we can! For more information about Epilogue, feel free to visit our website: https://www.epiloguewills.com